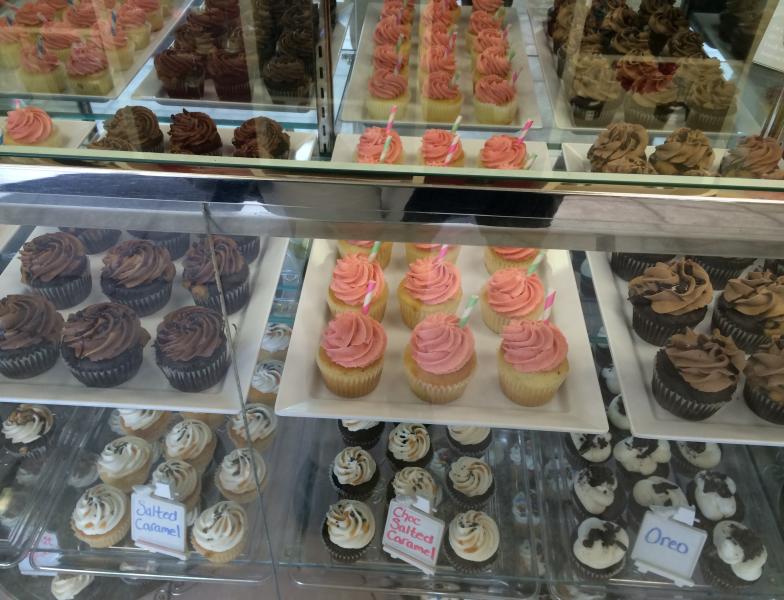 LaKisha Williams often sees her customer's eyes go wide at the dizzying array of creamy confections at Baker Blvd. Decadent Cupcakes.
Aria Campbell looked around in awe when she stopped into the little Fairlawn shop for a LeBron cupcake. The flavor's actual name is "Just a Kid from Akron Cherry Cola Cupcake."

"I was in the beauty shop and they were all talking about it," Campbell says. "And so I had to come and get one."

She found it worth the trip from Norton. "Wonderful. They're light. They're not really, real sweet. They're just delicious."
Made for LeBron for the benefit of Akron's children
The cherry cola flavor was custom-made for the LeBron James Family Foundation in 2012 while he was still in Miami with the Heat. Now there's a second signature flavor.

"It is a welcome home. This is his home court," says Williams. So she calls it Homecourt Chocolate Chunk.

"It is a chocolate cake with chocolate chips, chocolate chunks, cookie dough, chocolate butter cream, chocolate drizzle, chocolate chips on top. I believe I said 'chocolate' six times or more."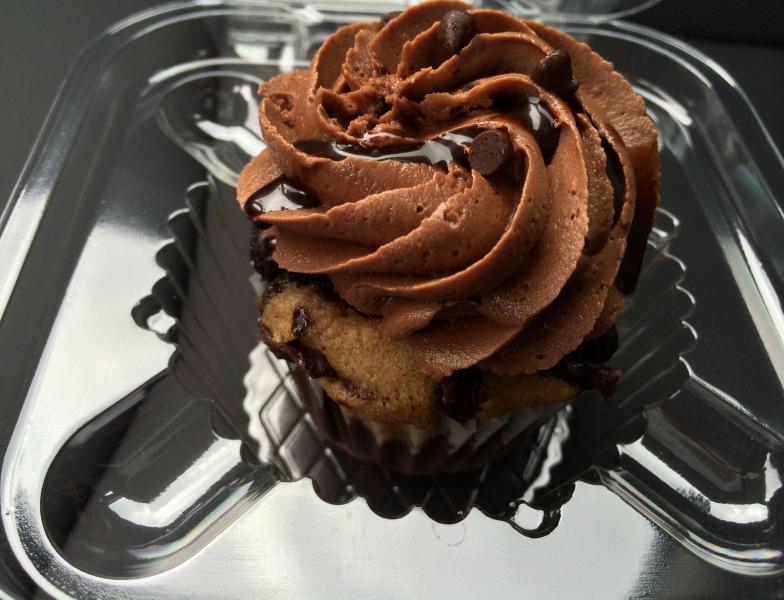 Things have been sweet for Williams and her husband and partner, Jason Williams, ever since an employee of the LeBron James Family Foundation stopped by their cupcake kiosk at Summit Mall two years ago looking for treats for a board meeting.
"We got them with that one dozen. They fell in love with our flavors and they have continued to come back for more."

Baker Blvd. Cupcakes started showing up at LeBron's events for Akron school kids.

"They asked if we would participate in the Akron Marathon, and we thought, 'Well, let's raise money for the kids, Wheels for Education program.' We created a custom cupcake for the foundation, with 50 percent of proceeds returned to the children of Akron."
While LeBron played in Miami, Baker Blvd. got down to business in Fairlawn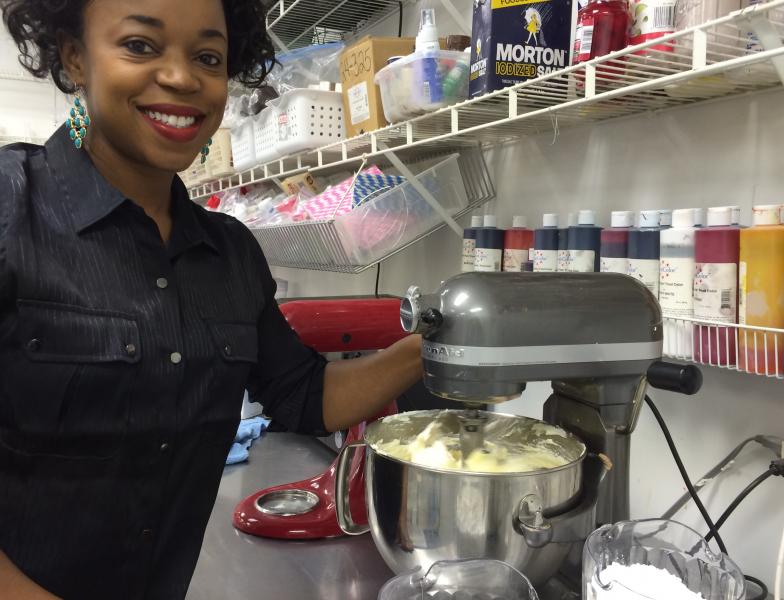 By the time LeBron decided last month to return to the Cleveland Cavaliers, LaKisha and Jason Williams' business had grown too big for the kiosk. They opened the shop on Sand Run Parkway last August.
No cupcake at Baker Boulevard costs more than $2.25. It's what food industry analyst Darren Tristano of the Chicago research firm Technomic calls an "affordable indulgence." But he sees the popularity of cupcakes that peaked a few years ago rapidly fading.
"As the economy has improved more American consumers are able to afford other indulgences and have looked toward healthier places like low-fat yogurt options. The shift away from cupcakes to healthier products as well as the flattening out of the trend has led some of these cupcakeries to crumble."
Last year, the Wall Street Journal cited the collapse of the New-York–based Crumbs Bake Shop chain and declared,
"the gourmet-cupcake market is crashing."
Bucking the trend with celebrity help
But Baker Boulevard continues to thrive in LeBron James' reflected glory. A big publicity boost came last month after LeBron's beleaguered Bath Township neighbors were inundated by the media frenzy tht came with "Decision 2."
"Lebron, Savannah, Bronny and Bryce wanted to send out an apology basically," said LaKisha Williams. "So the foundation called us and made an order for all his neighbors, and we delivered."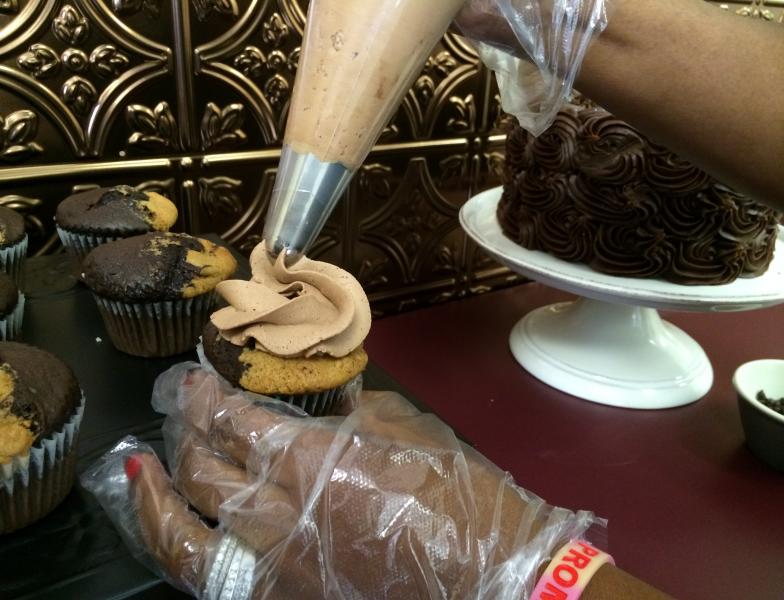 It's a slam-dunk the celebrity connection has been good for the cupcakery so far. Technomic's Darren Tristano says that often happens.
"Especially when that celebrity is at the height of their game. So I think right now (is) great timing with a star basketball player. And I think short term, it will be effective. But on the long-term, you have to survive on the quality of your product and not on that celebrity involvement."
Another local hero lends support
In addition to a basketball legend, a former Massillon high school football star is getting involved. D.C. Crenshaw is now a restaurant critic in Chicago and wants to open a Baker Blvd. shop there.
But in Ohio no other shops are planned.
And Darren Tristano says if it stays small, Baker Blvd. can avoid the mistake that caused the Crumbs chain to crumble.
"Size does matter. With Crumbs, these were very large and very expensive locations. So a smaller footprint for a store will likely make it easier to be successful with less revenue and to be very successful if this type of product takes off locally."
And that's this week's Quick Bite. Next week we take you to Toledo where new food products are being launched.