Loading...


People



Saturday, August 2, 2014




Twinsburg seeing double during Twins Days




The 39th annual festival is expecting thousands of sets of twins and other multiple-birth-siblings


by WKSU's KABIR BHATIA


Reporter
Kabir Bhatia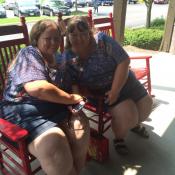 Kendra Millar and Connie Lymburner (right) from Ontario, are queens of this year's Double Take Parade. They've been to the festival for the past 31 straight years
Download (WKSU Only)
In The Region:
The City of Twinsburg is seeing double this weekend, as it kick off its 39th Annual Twins Days Festival. It's the world's largest gathering of twins, with more than 2,000 pairs expected this weekend.

This morning, the "Double-Take Parade" is being led by Kendra Miller, and her twin, Connie Lymburner, from Wellington, Ontario. They've attended Twins Days for the past 31 years.

"It's a big family reunion and you get to hang out with people that you've known forever. And you make genuine friendships that continue outside of the festival."

Events include contests, talent shows and other events. Jamie Morris and his twin, Jeremy, from Missouri, have been to Twins Days eight times.

"You get to meet like-minded people that kind of know and have dealt with the same things you've dealt with your entire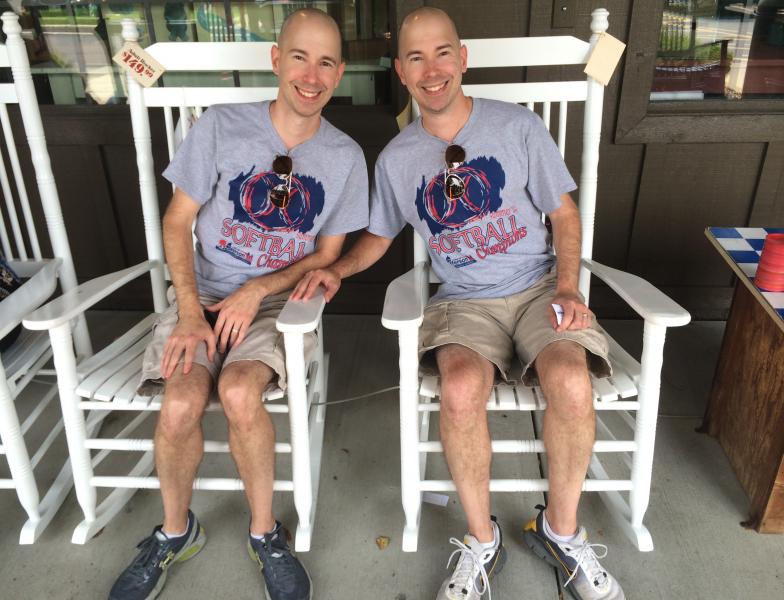 life. And it's also nice to be able to come dressed like a twin. This is the one place no one looks at us weird, walking around together."

Twins Days began in 1976 in Twinsburg, and also include triplets and other multiple siblings, as well as non-identical twins. The festival closes Sunday with a huge group photo taken near the city's high school.

---
---
---
Stories with Recent Comments