The Bills and Giants took to the field in Fawcett Stadium, with New York blue dominating the colors in the stands.
Still, 24 hours after they were inducted into the Pro Football Hall of Fame, the images of Michael Strahan, Derrick Brooks, Ray Guy, Claude Humphrey, Walter Jones, Andre Reed and Aeneas Williams remained the centerpiece of the night, with on field introductions, massive banners dangling from the top of the stadium walls, video images of their enshrinement speeches interspersed throughout the game.
Leonard Perez's sons --- Leonard and Daniel – got him to Canton from Bakersfield, California.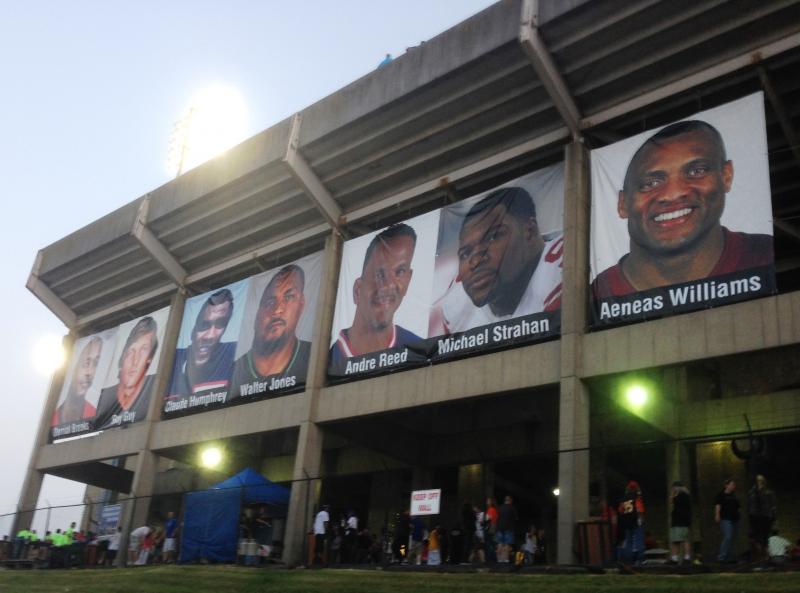 Because this was on my bucket list for the last 12 -15 years, they decided this was it. The induction of Ray Guy, who's the first punter to ever be inducted into the game, and as a Raider fan, that was really important. And Michael Strahan was also inducted, so this turned out to be a perfect year."

It's simply a perfect season of the year for people like Edward O'Neal and his son Moses.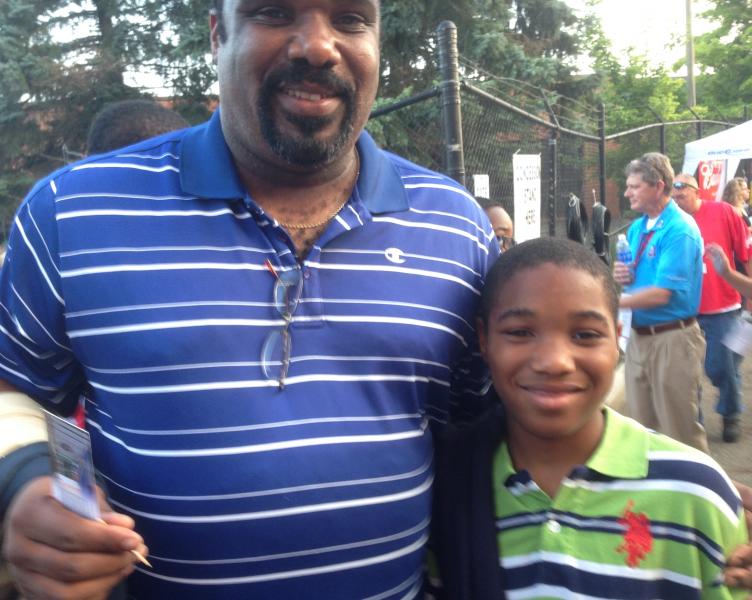 "I like football and it's that time of the year. And when it's that time of year, you get an itch to see a football game. So preseason, scrimmage, whatever it is, it's OK with me."
Scalpers were buying, as well as selling, the $69 tickets to the game, and parking spots on front yards were going for as much as $20.
And the stadium was packed, capping off a weekend that – besides the enshrinement – included a special lunch, dinner, roundtable, autograph sessions, ribs, concerts, tailgate parties – and dedication of a new work of public art themed around -- what else? -- football.