Shaker Heights police say they responded to a report of an SUV swerving down a city street with two people fighting inside. The vehicle eventually stopped and the altercation spilled onto the street.

Judge Lance Mason was later arrested at his Cleveland home and charged with punching, choking and biting his wife, a second-degree felony. She was treated for serious facial injuries. Their two young children were in the vehicle during the incident.

Shaker Heights Judge K.J. Montgomery set Mason's bond at $65,000 and issued a protective order.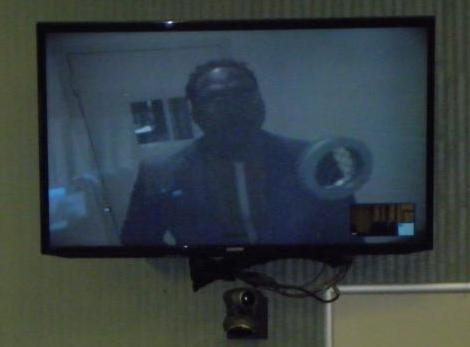 "That means there will be no contact with the victim or the children until further order of the court. That means not entering schools, places of business, employment, homes."
Mason and his wife have been living separately. Their children are staying her mother. Judge Montgomery also ordered Mason to undergo a psychological evaluation.

Before he was arrested, Cleveland police received a call from Mason's sister, who said he was threatening to commit suicide with one of the many weapons in the house. He was arrested without incident and the guns were confiscated. Mason has no criminal record. He's been a judge since 2008, and is a former Democratic state senator. He was also an assistant to former Congresswoman Stephanie Tubbs Jones.

According to state law, until there's an indictment, Mason can continue to hear the cases on his docket. If he's indicted on the felony charge, he will be taken off the bench and the county's administrative judge will take over the cases.


Other options:

Windows Media
/

MP3 Download
(0:13)