Loading...


Courts and Crime



Tuesday, August 5, 2014




Frac-waste dumper loses bid to get less prison time by paying a higher fine




Youngstown area businessman gets 28 months in prison and a $25,000 fine for violating the Clean Water Act


by WKSU's TIM RUDELL


Reporter
Tim Rudell
In The Region:
A former drilling company owner in Youngstown made an unusual request as he was sentenced Tuesday in federal court in Cleveland for violating the Clean Water Act. Ben Lupo, who admitted he dumped fracking waste into a tributary of the Mahoning River, asked to pay a fine five times higher than prosecutors called for. But as WKSU's Tim Rudell reports, he wanted something in return.
In 2013, Ben Lupo was charged with ordering two employees to flush oily waste dozens of times down a culvert leading to the Mahoning River. Earlier this year, he pleaded guilty.

But, at sentencing,
his lawyers said his health is now so poor he fears he may not survive prison, and he hoped he could pay an outsized fine and be held under house arrest instead.
Judge Donald Nugent said that would be like letting a person of means buy his way out of incarceration, and sentenced him to him to 28 months in prison.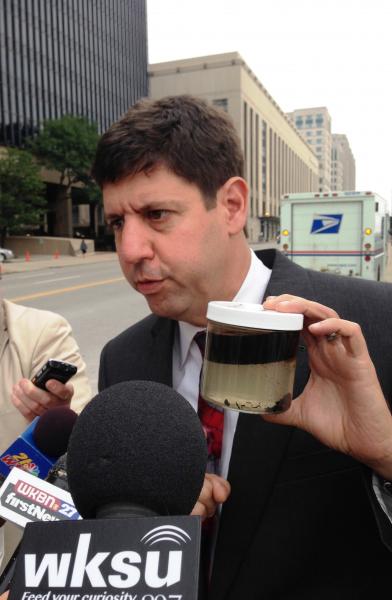 U.S. Attorney Steven Dettelbach said the sentence is justified. "People need to understand that polluting is not just going to cost you money, it's going to cost you your freedom. And that's the message that needs to go out. Not just to the shmoes who are left turning the handle. That's the message that has to go out to the bosses, like Mr. Lupo.
The two Lupo employees got probation for their part in the dumping.
---
---
---
Stories with Recent Comments