Loading...


Government and Politics



Tuesday, August 12, 2014




FitzGerald takes fight vs. GOP over records to the Ohio Supreme Court




Democratic candidate for governor says he's already turned over what he should


by WKSU's M.L. SCHULTZE


Web Editor
M.L. Schultze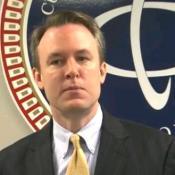 Cuyahoga County Executive Ed FitzGerald, who's also running for governor.
Courtesy of File photo
Download (WKSU Only)
In The Region:
Cuyahoga County Executive and gubernatorial candidate Ed FitzGerald wants the state's high court to throw out a Republican Party lawsuit demanding records on his use of the county parking garage. The county's law director filed the motion with the Ohio Supreme Court today. It maintains that the Democrat has already supplied much of what was asked for and is holding onto the rest for security purposes. The Republicans also want key card data for FitzGerald and some other county employees. Last week, FitzGerald acknowledged he had been driving for a decade without a regular license.
---
---
---
Stories with Recent Comments