Loading...


Environment



Wednesday, August 13, 2014




Even as heavy rain hits, the NE Ohio storm response plan remains on hold




The case over sewer rate hikes goes to the Ohio Supreme Court Sept. 9


by WKSU's TIM RUDELL


Reporter
Tim Rudell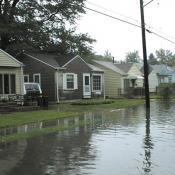 Typical of the kind of flooding seen this stormy summer throughout northeast Ohio.
Courtesy of NEORSD
Download (WKSU Only)
In The Region:
The thunder, lightning, wind and rain keep coming in this, our summer of storms. So does high water. But, what was supposed to be a regional system for moderating floods and cleaning up after them in Cuyahoga and much of Summit County hasn't been operating all season. WKSU's Tim Rudell reports.
The Northeast Ohio Regional Sewer District launched its flood control and response project in 2013. "Our regional storm water management program was really geared at dealing with stream issues," explains Frank Greenland, who directs Watershed Programs, "whether they're stream flooding, stream erosion, water quality issues along streams. And look at it from the inter-community perspective.Look at it throughout the watershed for the reasons why, and the best solutions."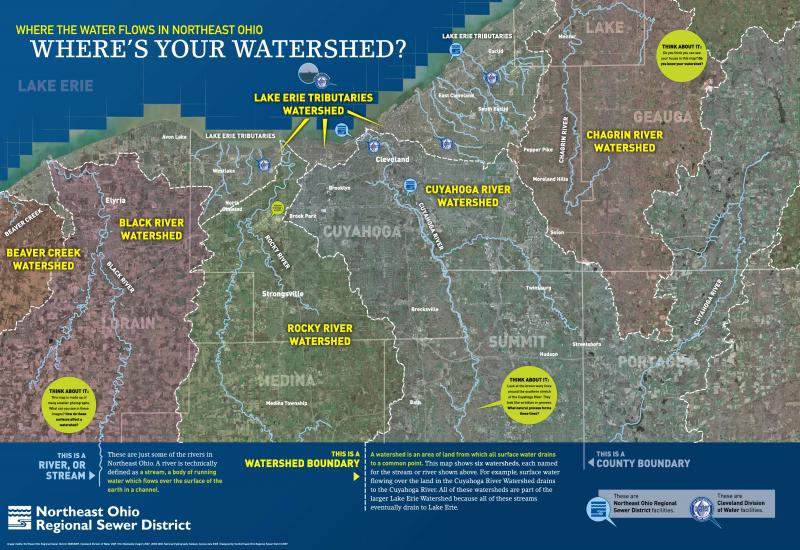 To pay for the work, the district wanted to collect a quarterly fee in the $9-to$27 range from customers in the communities it serves. But eleven of those communities said that would be imposing a tax without voter approval and they sued to stop it. As the case moves through the courts, three of those communities have dropped out, of the suit, but the district flood program is on hold.

The Ohio Supreme Court is scheduled to take up the matter on Sept. 9, meaning the legal fight may come to an end about the same time as the summer storm season.
---
Related WKSU Stories

RTA disrupted by the consequences of heavy rain -- again
Wednesday, August 13, 2014

Ohio Supreme Court sets date for Northeast Ohio stormwater arguments
Thursday, July 31, 2014

Flooding knocks out power, trains, and roads
Monday, July 28, 2014

Cleveland RTA trains disrupted when retaining wall gave way
Monday, July 28, 2014
---
---
---
Stories with Recent Comments