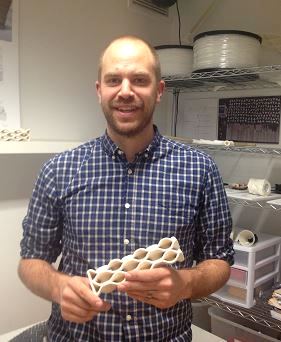 "So a standard brick is basically the same shape that is repeated thousands or millions or times and you can stack them up in certain ways," Peters says. "When you 3-D print a brick, each brick can be completely unique so you could have a very complex design where you have an overall design and you subdivide it into smaller bricks, but each brick can be completely different."
Peters says this can allow for new methods of insulation or for walls to be designed to contain wiring or pipes.
He says the project is still in the prototyping phase, but he already has some firms looking into using them for interior design.