For Bath resident Jim Burkett, the sound of popping corn is the sound of money.
"There. They're all popped up. It took about 2 minutes for us to do that."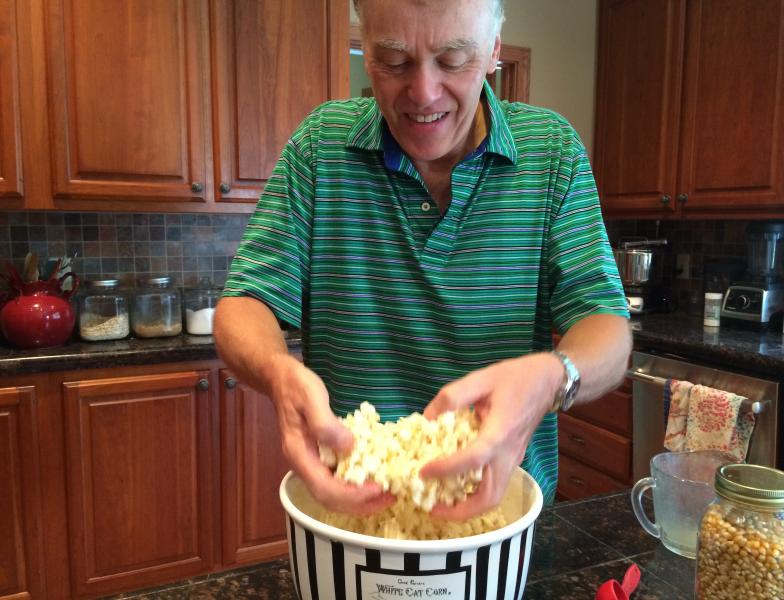 And not one unpopped kernel.

"If we had one kernel that didn't pop, that would be a serious concern for us. It's not happened in a few years."
Burkett's adept now at popping corn, but he wasn't always.

"I have to be honest. Popcorn wasn't even on our list of foods we enjoyed as a family."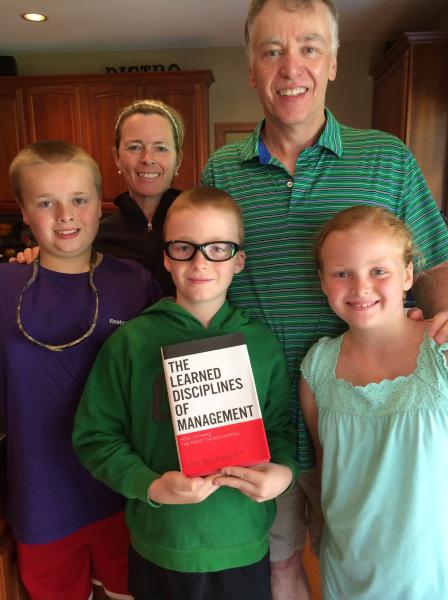 Not a farmer, not a cook, but a corporate-turnaround specialist
What he has always enjoyed, though, is turning failing companies around. He's president of Corporate Turnaround Consulting and he's written a book: "The Learned Disciplines of Management."
"We buy under-performing and troubled companies, and in 2004 I had sold a company and was looking for a new opportunity."
Enter: White Cat gourmet popping corn.
Williams Sonoma had been stocking it for almost two decades when the company abruptly folded.
A tip from a friend paid off
Jim Burkett's good friend, a higher-up at Williams Sonoma, heard the news at a board meeting.
"My friend hurried home knowing that we were looking for a company and said, 'Jim, I don't know much about White Cat, just that Williams Sonoma carried it for 18 years and can no longer get it. So if I were you I would track it down.'"
Burkett discovered that the company's founder, a former University of Arizona art professor, had been on a quest for perfect popcorn. In 1977, he'd resigned his tenured post, moved back home to Illinois, and bought a 200-acre farm. He brought along his pet, a white cat who was too blind to catch mice.
The brand's namesake wasn't much of a hunter
"All he could do is grab an old corn cob, and that he deposited on the front porch every day."
While the cat played, the professor worked, experimenting with seeds, soils and growing conditions.
"What happened in 1997 is he had arrived at what was the final formula for White Cat Popcorn. Ironically, he turned 65 in 2003 and told all his customers including Williams Sonoma, 'You'll have to get your popcorn somewhere else. I'm retiring.' And of course they asked him, 'Where can we get popcorn as good as White Cat?' and he replied 'You can't.'"
Of course that's open to question.
Good but not cheap
White Cat is not a top seller. Orville Redenbacher, the biggest producer, is the Harris Poll's brand of the year and has been for three years running. Pop Secret and Act II ranked Nos. 2 and 3 in this year's poll.
But for the most part, that's microwave corn. White Cat sells only loose kernels that have to be popped on the stove top.
Burkett knows most consumers don't want to take the trouble.
"The trouble and the cost, because frankly unpopped popcorn is a little more expensive than microwave or a
commodity brand like Orville Redenbacher."
Much more expensive, actually.
You pay $7.50 for a jar of Jim Burkett's White Cat popping corn, enough for 18 to 22 servings.
Thirty-two servings of Orville Redenbacher gourmet popping corn sells for less than 5 bucks.
Is it worth the higher price?
Before he bought the company, Burkett was skeptical.
"When we went into the taste-testing we said, 'OK, come on it's popcorn. How good could this be?' And as it turned out we tried our first bowl. We said, 'Wow.'"
The taste is slightly sweet.
The corn comes from the Mississippi valley
Burkett's corn is grown in Illinois, Indiana and Kentucky. He says he wishes he could use Ohio corn.
"But the growing season's so short here."
Burkett hires contract laborers to hand pack the kernels at Canal Place in downtown Akron. They're shipped to 4,000 stores nationwide, sealed tight in glass jars.
"It's got to maintain a moisture content of 13 or 14 percent, or it doesn't pop as it should."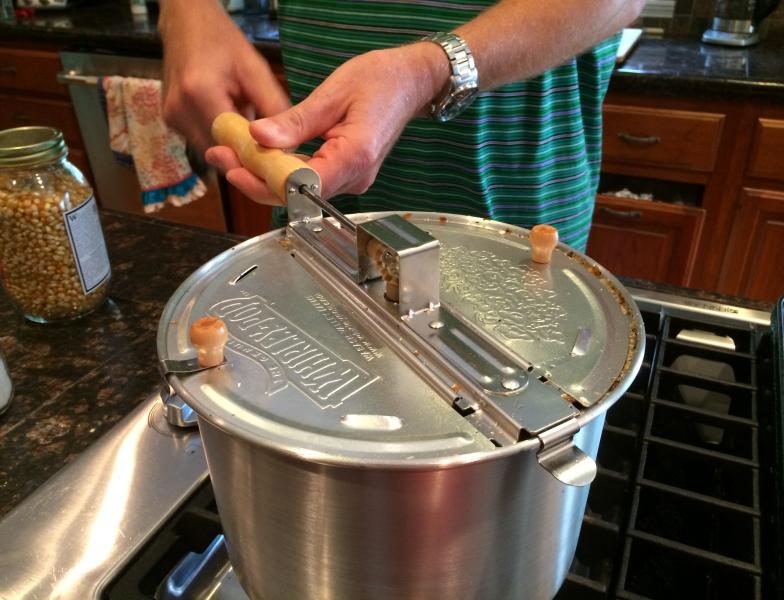 He says it'll keep for three years sealed in your cupboard, but don't put it in the fridge or freezer.
"Those act as a dehumidifier, and they draw the moisture out of your corn which is the last thing you want."
Jim Burkett's 8-year old daughter, Keira, can hardly wait for the next bowl.
"I like putting butter and honey in the microwave and melting it and then drizzling it on my popcorn."
It's her own recipe.
And that's this week's Quick Bite. Next week we'll take you to a rib burnoff.