Loading...


Government and Politics



Friday, August 22, 2014




International Trade Commission rules six countries dumped cheap steel




Commission says this practice may have hurt American steel manufacturers




by WKSU's LYNDSEY SCHLEY



Reporter
Lyndsey Schley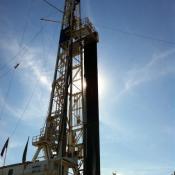 A big market for steel tubing in the U.S. is the shale fracking industry.
Courtesy of WKSU FILE PHOTO
Download (WKSU Only)
In The Region:
The International Trade Commission has ruled that six countries have been dumping underpriced steel tubes in the U.S. market, hurting domestic steel manufacturing in places like Ohio. Critics says the main culprit was South Korea, which has no domestic market for steel tubing but is a major producer. Much of the steel pipe is used by the shale drilling industry. Mike Chadsey of the Ohio Oil and Gas Association says the ruling is good for the industry, even if it may mean a price increase for his members.
"I think in the end, we're still going to get a good product from not only Ohio, but across the country," Chadsey says. "A great example is the facilities over in Youngstown and the entire Mahoning Valley.
"We'll see how the prices shake out, but at the end of the day I know we'll have a quality product, and American-made product that will prevent any environmental issues because we know it's a good product."
The foreign countries are accused of keeping the prices artificially low by subsidizing the industry. To combat the discounted prices, the commission is levying tariffs on the exports.
---
---
---
Stories with Recent Comments