It's a familiar theme in Hollywood – a killer infection sends society into chaos. But fortunately, in recent years in the U.S., serious outbreaks have stayed in the movies.
But that doesn't mean the risks aren't real.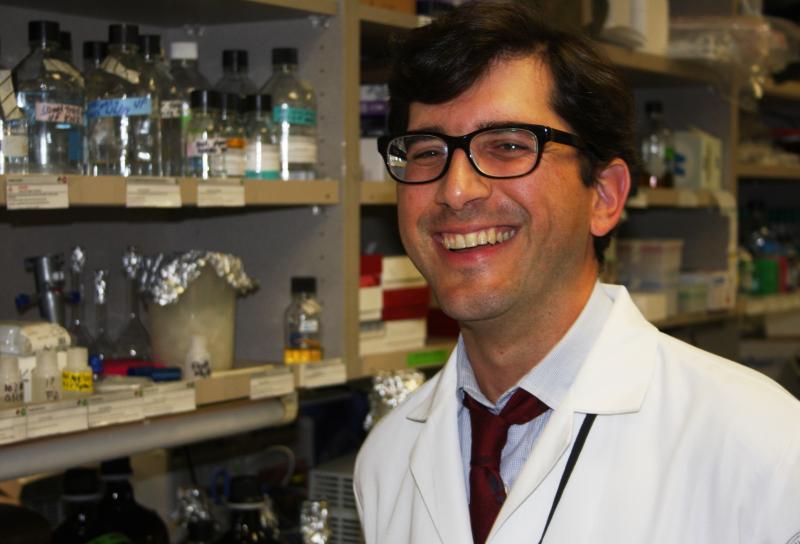 And the front lines of disease control are much quieter places than Hollywood makes them out to be. Take the lower level labs at the Cleveland VA Medical Center, for example. Federico Perez works as an infectious disease doctor and researcher.
He takes me on a tour of the microbiology labs where he and his colleagues discovered for the first time in Ohio, a highly antibiotic resistant strain of a bacteria called pseudomonas, a superbug.
Perez says pseudomas targets the most vulnerable in our society, "those who are immunosuppressed, those who are in the hospital, those who are ill. And just when they need antibiotics the most they may be infected with pseudomonas that may be resistant, and we cannot help them."
But it was the work of Perez and team leader Robert Bonomo that ensured that Northeast Ohio did not become the setting of a new disaster movie.
DNA analysis reveals superbugs swap DNA
We meet Bonomo in his upstairs office. He describes pseudomonas as one of the most feared clinical pathogens.
It can attack nearly every part of the body, causing pneumonia, sepsis, urinary tract and other infections. And it can live virtually everywhere, on surfaces, soil, and in people.
That's why Bonomo was extremely concerned when, in the spring of 2012, a researcher at University Hospitals discovered a new pseudomonas superbug.
The doctors at UH came to Bonomo and his team to figure out the genetic history of the highly drug- resistant pseudomonas.
Mapping the path
Down in the VA lab, analyst Andrea Hujer used a sequencer to map the genetic fingerprint of the newly discovered strain.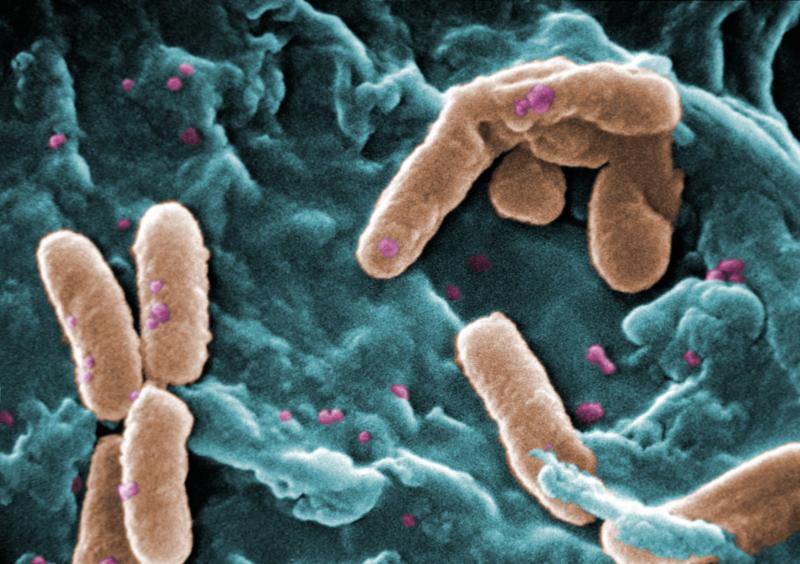 She says the DNA analyzer produces a DNA barcode similar to those found at the grocery store, allowing the team to identify clones of the original pathogen. The DNA analysis also showed something that shocked team leader Robert Bonomo.
"In my wildest dreams we never would have anticipated that this would have happened," he says.
They discovered that a section of DNA from another pathogen, salmonella, had somehow found its way into the genome of the Northeast Ohio pseudomonas superbug.
"Salmonella is a gut pathogen. Everybody knows about salmonella, you know, Typhoid Mary -- and the fact that it's friendly, if you will, that a whole piece of DNA came over, is really remarkable," Bonomo says.
The genetic analysis also showed that the pseudomonas superbug was nearly identical to drug resistant strains found in parts of Africa and Europe, but only one other time in the US, and never before in Ohio.
The fight against superbugs gets serious
Amy Ray is director of infection control for University Hospitals.
After the initial discovery in the spring of 2012, she says, "We all had a very visceral, 'Oh no!' response that this could be that were sitting on the tip of the iceberg."
The patient who carried the pseudomonas superbug was put in isolation at the long-term care facility in Ashtabula County where he was staying.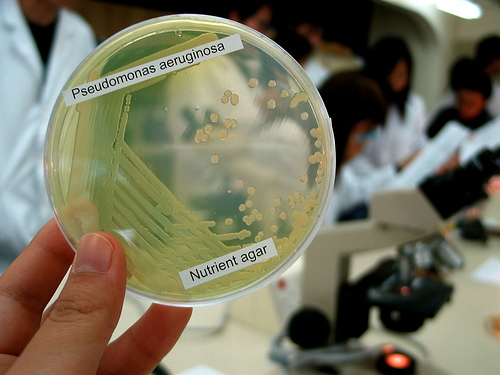 Ray and her team spent the next year testing thousands of samples from around the region. They found only six other cases of drug-resistant pseudomonas. One patient died of the infection; the rest recovered on their own.

"We dodged a bullet," Ray says, and if not for the diligence of microbiologists at UH and the VA, things could have been much worse.

"We are living in a time when we're faced with multi-drug resistant organisms on a daily basis in healthcare," according to Ray.


So she says doctors need to be careful not to over-prescribe antibiotics, which leads to pathogen resistance. She also says hospitals, nursing homes and outpatient clinics need to coordinate surveillance for superbugs.

"We need transparency between healthcare facilities to transmit important pieces of clinical data and epidemiologic data."

Ray and the researchers at the Cleveland VA say the system worked. No new cases of drug-resistant pseudomonas have been detected since May of last year.

The team's research and the story of their discovery of the superbug in Northeast Ohio will be published in October by the American Society for Microbiology.

But Ray says the researchers are not letting up their guard. The unsung heroes of disease prevention continue their work -- likely hunched over a microscope in a dim basement lab in a hospital near you.