Loading...


Government and Politics



Friday, August 22, 2014




Pepper says DeWine's million dollar contracts dwarf his parking tickets




Democrat accuses the Republican incumbent of pay-to-play politics




Story by

M.L. SCHULTZE AND KABIR BHATIA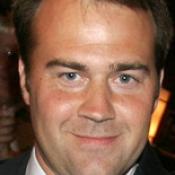 David Pepper racked up nearly $10,000 in parking tickets in 14 years.
Courtesy of File photo
Download (WKSU Only)
In The Region:
With hopes of winning the governorship damaged by scandals surrounding Ed FitzGerald, Ohio Democrats are shifting resources from the top of the ticket to a campaign focused on getting out the vote to boost their other statewide office candidates. One of the down-ticket Democrats in David Pepper, who is running an aggressive campaign against Attorney General Mike DeWine. He was stumping in Northeast Ohio Friday. And he was pushing voters to pay more attention to millions of dollars in contracts awarded by DeWine to campaign donors than to the $10,000 in parking tickets Pepper had accumulated over 14 years.
"I guess over the last 14 years -- about once a month -- I got a parking ticket. It's not great, but that's what happened. But the idea that that is somehow the equivalent of rigging bids for friends and all that. I mean, we have massive problems in the Attorney General's office. And they obviously [don't] wanna talk about those problems.

"They haven't answered any questions about what they did here. So they're trying to distract by literally recycling a story from a decade ago."
Pepper says he accrued the tickets while driving all over Hamilton County dealing with riots, terrible police-community relations and disinvestment.
---
---
Stories with Recent Comments