Loading...


Economy and Business



Monday, August 25, 2014




More Ohioans inquiring about earthquake insurance as quakes increase




But insurance agents report that most homeowners are only browsing and are not adding the supplemental policy


by WKSU's KEVIN NIEDERMIER


Reporter
Kevin Niedermier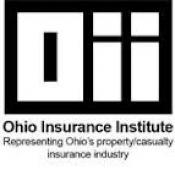 The Ohio Insurance Institute says though Ohio is having more earthquakes, the states' homeowners are not buying more earthquake coverage, but they are curious about the policies.
Courtesy of Ohio Insurance Institute
Download (WKSU Only)
In The Region:
As Northern California cleans-up from Sunday's 6.0 magnitude earthquake, more Ohioans are looking into homeowner's insurance for quakes in this state.

An Ohio Department of Natural Resources study shows so far this year the state has had ten 2.0 magnitude quakes. That compares to 8 last year, and 5 the year before that. Mary Bonelli is with the Ohio Insurance Institute.
"Due to an increase in seismic activity and an increase in media attention to earthquakes in Ohio there has been an increase in the number of inquiries about the coverage. But when it comes to actually signing on the dotted line, the majority of our companies indicated that they really haven't seen a great increase in the purchase of earthquake insurance coverage in the past few years."
An estimated 10 to 15 percent of Ohio homeowners carry earthquake insurance. Bonelli says supplemental earthquake insurance for a $200,000 wood-framed Ohio home is about $50 a year. And the premium is twice that for a brick home which would sustain more damage than more flexible wood-framed structures. The Ohio Department of Natural Resources believes there is a probable link between fracking for oil and natural gas and the increase in earthquakes.
---
---
---
Stories with Recent Comments