Loading...


Government and Politics



Wednesday, August 27, 2014




Public records expert says Kasich ruling is part of a larger trend




The Ohio Supreme Court has been cutting back public records laws for the last decade, retired professor says




by WKSU's LYNDSEY SCHLEY



Reporter
Lyndsey Schley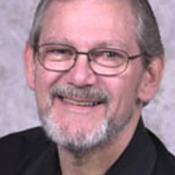 Kent State University Professor Emeritus Tim Smith says the court has long ruled in the favor of the government in public records cases.
Courtesy of Kent State University
Download (WKSU Only)
In The Region:
The Ohio Supreme Court has denied a public records request for information on threats to Governor John Kasich. The court unanimously rejected the request from a blogger, Plunderbund, request for access to records of threats made to the governor. The court ruled today that the reports count as security records, which do not need to be disclosed. Tim Smith is a professor emeritus at Kent State University and a public records expert. He says the court has increasingly carved out exceptions to Ohio's public records law.
"The Ohio Supreme Court has been antagonistic towards open records for more than a decade," Smith says. "The court simply looks for reasons to turn down access requests. This is just another example of that."
Smith says this decision could be a boon to Cuyahoga County Executive and Democratic gubernatorial candidate Ed FitzGerald. FitzGerald has not publicly released his key card records, citing threats that have been made against him.
---
---
---
Stories with Recent Comments