Loading...



From WKYC.COM / TV 3
Get the latest school closings and delays


Funding for WKSU is made possible in part through support from the following businesses and organizations.
---
For more information on how your company or organization can support WKSU, download the WKSU Media Kit.

(WKSU Media Kit


)
---

Courts and Crime



Thursday, August 28, 2014




Bullying lawsuit against Green Local Schools approved to continue




The case will proceed in U.S. District Court




Story by

KELSEY LEYVA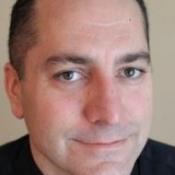 Jim Bisenius, founder of Bully-Proofing Youth, says working with the victims of bullying is the best way he's found to combat bullying.
Courtesy of Bully-Proofing Youth
Download (WKSU Only)
In The Region:
A federal appeals court says a bullying lawsuit against Green Local Schools will continue in U.S. District Court. Lisa Shively filed the suit in 2011 on behalf of her daughter, who said she was harassed largely for being Jewish.

Therapist Jim Bisenius is the founder of Bully-Proofing Youth, a prevention program. He says the best way to combat bullying is by working with the victims and bullies directly.
"I have found that, most of the time, kids learning a way to counter the exclusion and the bulling and the direct put down and responding in a way that shuts down the fun for the kids pulling fear from them – that's kind of the long term goal for me."

Although Bisenius believes working with the students is more beneficial than taking the issue to court, he understands why this turned into a lawsuit.

The lawsuit claims Shively's daughter was regularly called a "dirty Jew" and "Hitler" and also endured physical abuse, including shoving and kicking.
Page Options

Print this page

E-Mail this page / Send mp3

Share on Facebook
---
---
Stories with Recent Comments