Loading...


Social Issues



Tuesday, September 2, 2014




Canton's Stadium Park is starting reconstruction of walking track this week




The project is expected to be completed by mid-October




Story by

KELSEY LEYVA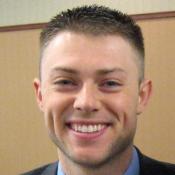 Derek Gordon, park director, says the new track material is more durable and functional than the previous material used.
Courtesy of The City of Canton
Download (WKSU Only)
In The Region:
Canton residents who use Stadium Park's walking track will have to find another place to exercise for the next month or so. A $320,000 reconstruction project will begin this week. Park Director Derek Gordon says the new brown surface will be much easier to repair than the old red rubber surface.
"This new surface is actually a rubberized aggregate component, so there's part stone and it's part crushed rubber. And because of that, it is actually poured similar to an asphalt application. So when there is a patch that needs to be done, it can actually just be poured in like asphalt."

On top of being slightly less expensive, Gordon says the new track material will be more durable and functional. The new surface is porous, which Gordon says will prevent erosion and make it easier to clean.

Reconstruction is expected to be done by mid-October.
---
---
Stories with Recent Comments