Democratic gubernatorial candidate Ed FitzGerald got to the fair the same day the political newsletter Crystal Ball dismissed his hopes -- listing Gov. John Kasich as "safe" to win reelection.
That was about the same time that the Washington Post led off an analysis of what's gone wrong with FitzGerald's campaign with a picture of a building imploding.
Both mentioned the past month of bad news for FitzGerald – lagging fundraising, poor name recognition and questions about why he was found in a parking lot at 4:30 a.m. two years ago with a woman who is not his wife – and why he'd gone without a permanent driver's license for the better part of a decade.
They're issues that have dominated the headlines. But not – FitzGerald insists – the public.
A lot more important issues?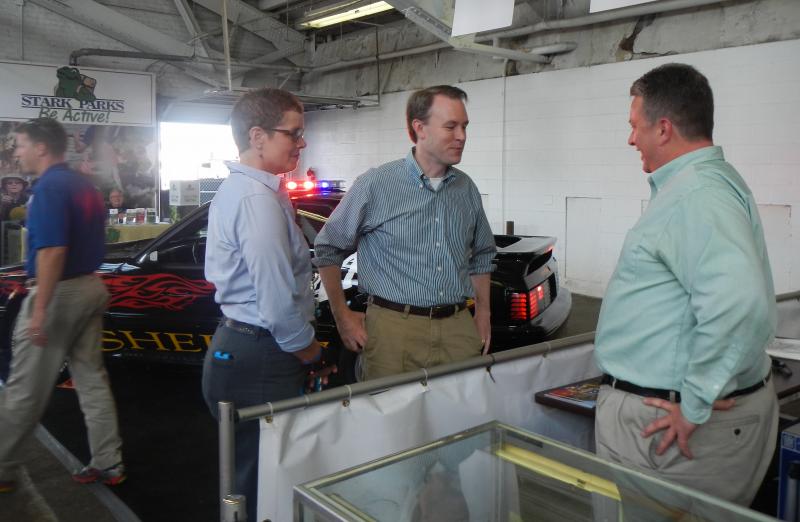 "What I found out is, and if you talk to people at this fair you'll find out is: If you talk to people about their top five issues, top 10 issues, top 20 issues, they're not real concerned if somebody's driver's license was expired at some point.

"What they are concerned about is: Am I getting a quality education for my children in our public schools, are my taxes going up? Is our economy doing better than the rest of the country – or worse – which it actually is? It just ranked 43rd in the country."
Counting on labor, but needing more
FitzGerald was spending his time primarily at the AFL-CIO booth under the grandstand -- the place where the political candidates and their supporters cluster.
Sandy Butler, a devoted Democrat, stood near the booth. She hopes the political prognosticators are wrong.
"I think when the public meets him, they'll like him. And the public also needs to remember the past of his opponent, too. Nobody is without a past." But away from the grandstand, the responses of some of those voters FitzGerald hopes to connect with don't bode well.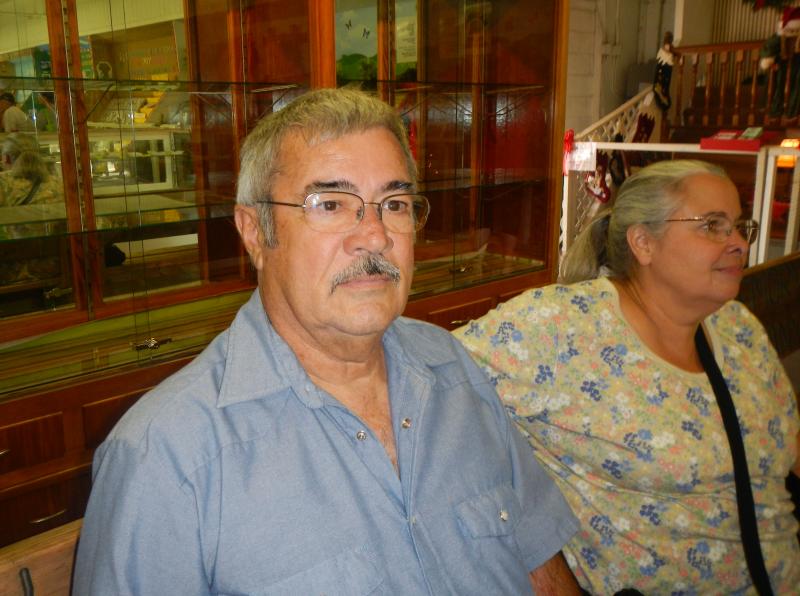 Gary Springer and his wife are watching the homemade wine judging. He retired after 30 years as a postal worker and was a union member. He's pretty disenchanted with politics overall.
And as for the governor's race, "The guy we got's fine. The new one's off to a bad start, the one that's trying to get in, so we'll just cross him off."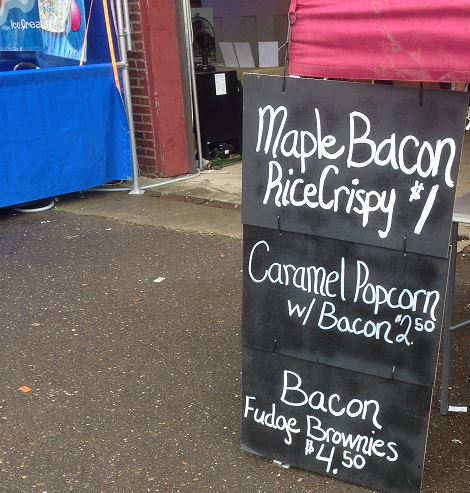 And retired Teamster Terry Madden recalls everything about Kasich that FitzGerald wants him to remember: He recalls the governor's backing for S.B. 5 – the controversial law that severely curtailed collective bargaining rights for police officers, firefighters, teachers and other public employees – and that voters overwhelmingly overturned. And Madden even remembers Kasich's time before governor as a managing director of Lehman Brothers – which went bankrupt and sank hundreds of millions of dollars in pension fund investments.
Still, "I would have to say at this point if I had to vote today, I'd probably vote Kasich back in, even though I don't really care for him."
Why?
"Right now, FitzGerald hasn't shown me anything."
He says FitzGerald should campaign more aggressively – be more "out front" like Kasich.
Negatives ads are already having an effect
Jackie Swanson and her husband walk between the booth that sells honey and the one that sells chocolate-covered bacon. She hasn't tuned in at all to the governor's race yet, and struggles to name the Democrat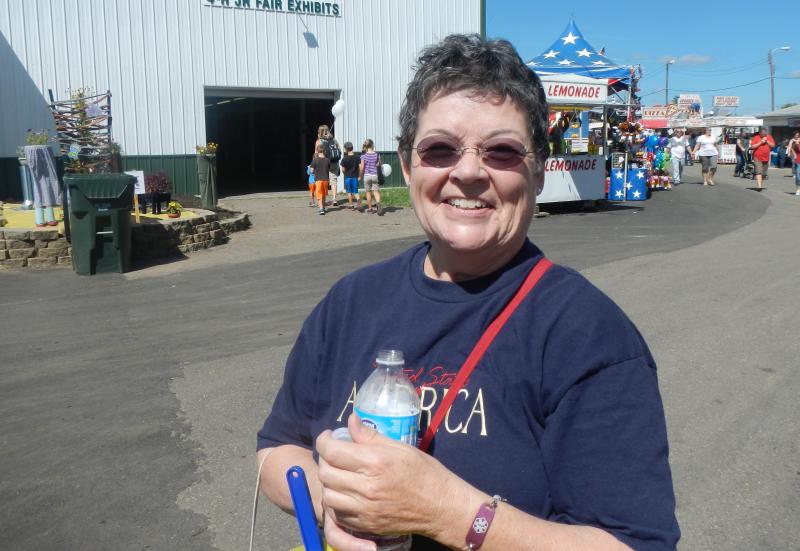 .
She expects to start paying attention within a matter of weeks, not months, of the November election. But she's already discouraged by the negative messages on TV.
"Why do you have to bash during politics? I'm not a politician and I just don't think I would operate that way. Momma taught me differently. And it's a shame because they both seem like nice men."

With a lot of negative headlines and a fundraising disadvantage running about five-to-one, FitzGerald is counting on visits like these to convince voters like Swanson he's nicer. And to convince the others that S.B. 5 is not something to forget.