Loading...


Courts and Crime



Thursday, September 4, 2014




Akron police re-start a zero-tolerance policy following unruly party




It's aimed at quashing potential riots before they start


by WKSU's KEVIN NIEDERMIER


Reporter
Kevin Niedermier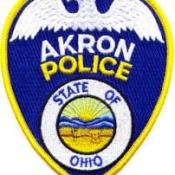 Akron police are cracking down on behavior that can send street parties out of control.
Courtesy of City of Akron
Download (WKSU Only)
In The Region:
Akron police are cracking down on rowdy behavior that's turned street parties into riots.

The department has announced a zero-tolerance policy following last weekend's massive party near the University of Akron. That event included fights and rocks and bottles thrown at police and cruisers.

Police responded with smoke and pepper spray to break up the crowd. About a dozen people were arrested. Department spokesman, Lt. Rick Edwards, says from now on, weekend nights will be different.
"We've stepped up security. Anyone who's underage walking around with an alcoholic beverage in their hand will be arrested. If we see any fighting, they're going to be arrested.
"If somebody has a large party at their house, we're going to be looking at the nuisance ordinance as well as the loud-music ordinance. So we are going to go through there just to let them know that this behavior is not going to be accepted."
Edwards says police are now in these neighborhoods letting residents know about the new rules. In the 1990s, Akron police implemented a similar "zero tolerance" policy following a wave of large, out-of-control parties. After things settled down, that policy was loosened. But in recent years there's been an increase in large unruly parties.
---
---
---
Stories with Recent Comments