Loading...


Ohio



Thursday, September 4, 2014




Voting "golden week" is back in Ohio




Federal judge orders early, in-person voting to begin Sept. 30


by WKSU's M.L. SCHULTZE


Web Editor
M.L. Schultze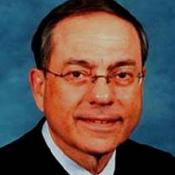 U.S. District Judge Peter Economus issues an order reinstating seven days of early voting in Ohio.
Courtesy of Wikipedia
Download (WKSU Only)
In The Region:
A federal judge has ordered Ohio to reinstate the so-called golden week, when voters could register and cast provisional ballots at the same time. Eliminating that week had trimmed early, in-person voting in Ohio from 35 to 28 days. It was the last major change GOP lawmakers had made that was still in effect. Earlier this summer, U.S. District Judge Peter Economus had ordered Ohio to reinstate in-person voting hours the Sunday before an election, when many black churches led "Souls to the Polls" marches. Voting and civil rights groups had challenged the changes state lawmakers made earlier this year in federal court – saying they were aimed primarily at suppressing turnout by older, disabled and minority voters.

Secretary of State Jon Husted has argued that Ohio has more early-voting opportunities than surrounding states, and that changes he supports are aimed at uniformity.
---
---
---
Stories with Recent Comments