Loading...


Environment



Thursday, March 26, 2015




Major new coal mine planned in Carroll County




Despite cutbacks in coal use and financial retrenching throughout the coal industry one mining company is expanding in northeast Ohio


by WKSU's TIM RUDELL


Reporter
Tim Rudell
In The Region:
A proposal for a an extensive underground coal mine in Carroll County just got the go-ahead from the Ohio Department of Natural Resources. WKSU's Tim Rudell has that story, and the story of some Carroll County residents who hope to get the decision overturned.
For six years the Rosebud mining company has been trying to get permission to open a new underground coal mine south of Carrollton. Now they have it. The Ohio Department of Natural Resources issued a permit saying in a prepared statement that after a thorough review, it determined that "the company's application is in compliance with the requirements of Ohio's coal mining laws and rules."
Questions
But not everyone feels that the review was done properly. Paul Feezel of Carroll Concerned Citizens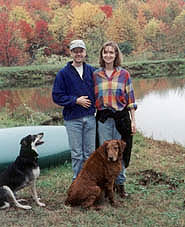 thinks ODNR used outdated procedures and analysis in deciding to issue the permit. He says, in particular there is concern that state regulators did not properly assess the mine's potential impact on thousands of area water wells.

Federal level
The group is appealing to the U.S. Department of the Interior to review how the state reached its conclusions on Rosebud's permit application and, according to Feezel, potentially to overrule Ohio regulators. "They are the organization that actually grants ODNR permitting authority. And, we've had some early discussion with them about the differences in analyses, the data, and the outcomes. We really are hopeful that we can get another look at this from a more modern evaluation perspective to really understand the risks.

Motivation
He says a lot is at stake because the mining company has big plans. "Per Rosebud, this is only the first ninety-six-hundred acres of an eventual thirty-thousand acres they intend to mine. So we're really now fighting not just for this ninety-six-hundred acres, but for thirty-thousand acres of Carroll County."
Rosebud Mining is headquartered in Kittanning, Pennsylvania. They did not respond to requests for comment.
---
---
---
Stories with Recent Comments